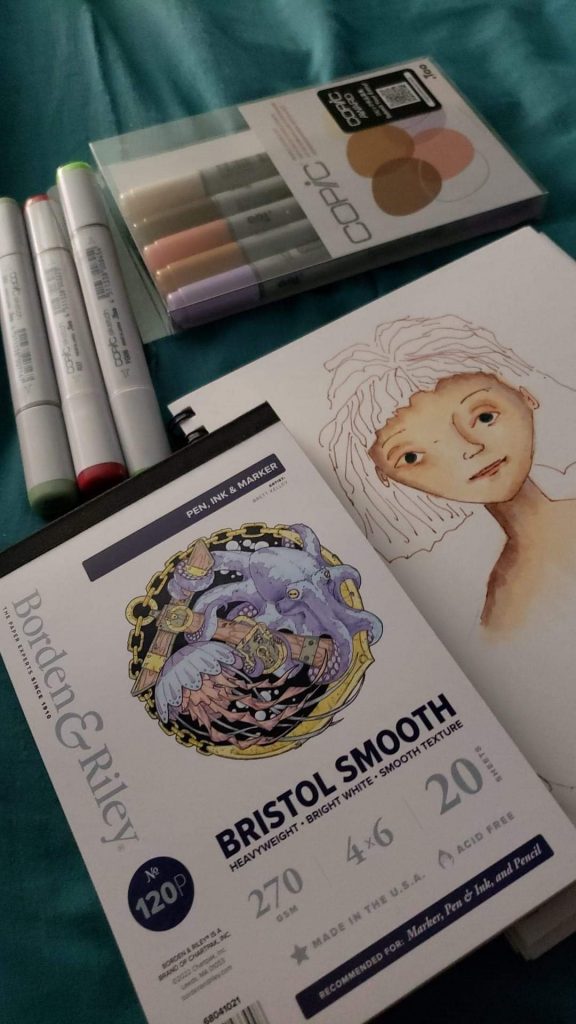 It seems that I change interests quite often, but usually they each relate somehow to each other, eventually. Most of the interests lend themselves to a new curiosity about some type of art. Each time, over the past 3 or 4 years, for sure, I've thought of starting a blog post, a video diary, some kind of documentation to show what delving into the unknown could look like, but, I get distracted with the doing and simply cannot seem to find the time or stamina to then document the journey.
This time, I'm stopping myself from overthinking it, and trying a new approach, to just do it. No wondering about how optimized it is, or how in demand it would be, or none of the other hype we need to include for stats this week according to anyone.
Just do a thing, write about the thing.
Because, I believe, you, the right person wanting to know about the thing I'm doing and writing about will show up to see the doing and to hear the words about the doing.
Let's get started then.
Long story, (I'll go into another time), I got a Sketchbox (referral link) subscription. In it were a couple of months that included Copic pens, alcohol markers. I tried them out with the monthly lesson and liked them.
Fast forward, I saw a wonderful ad for making Paper Dolls, a class called The Comprehensive Paper Doll Class, and I'm intrigued. I'm waiting to sign up right now, but had to take this detour first.
I'm all jacked up on the idea of paper dolls, my mind is spinning with ideas for dolls with animal heads, dolls like robots, dolls that a more like puppets, and me more like a character creator. I think to myself, hmmm…let me try a few ideas with some of those Sketchbox art goodies, and I do up a couple of sketches and use my copic markers to color one.
And I really love the way it turned out so far.
I think to myself, hey, self I really like this!
So, I explore. And I find Jenny Manno 's class on alcohol markers, The Art of Creative Coloring. Now, I've been in Jenny Manno's Next Jen Art group and following her Instagram for years now, so signing up for her class and having her lessons be a part for this next saga of creating curiosity makes me happy. I love her style and her personality on video too.
I'm now awaiting a set of Ohuhu alcohol markers and some cardstock paper to get started on my marker journey. My goal with these: take bothe classes, to create Paper Dolls, or character creations in paper doll like form.
Paper dolls, sunflower dolls, art head dolls, famous artist (heads) dolls, puppet dolls, real heads of people I know dolls, animal head dolls, maybe adult themed dolls, vintage style dolls, robot dolls, futuristic dolls, fae dolls, garden dolls, dark vision dolls, dystopian dolls with a small dot of joy, happiness dolls… what paper dolls do you like?
Smiles,
Alicia 💜