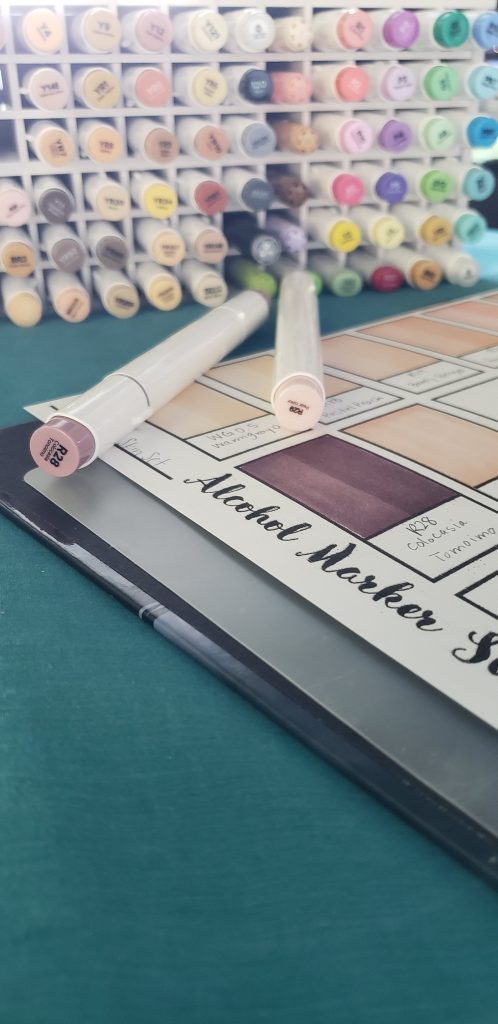 First lesson. Swatching.
I like swatching and sampling new colors and art supplies, so this starting lesson was really in my wheelhouse.
What I learned: alcohol markers are really smooth and very easy to get even, full coverage. I did the swatches on Jenny Manno's cardstock recommendation. (Springhill White Cardstock)For the class, she provided really great pdf files to print out for learning tools.
Here's my swatches.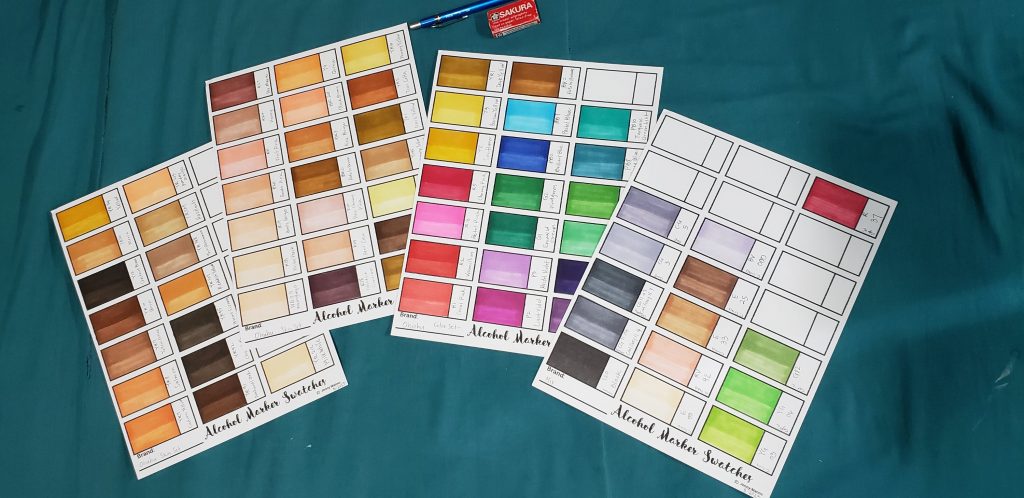 Watching the next video, I was so nervous about trying blending the new Ohuhu alcohol markers. I had no idea how to use them. These are brand new to me and I've had zero instruction on them. My only class is this one with Jenny Manno.
The starting point for the class is creating our skintones. There was one sample on the video and then I had to create my own recipes. I just chose a few colors a bit randomly from the markers I have. I only have the 24 color set and the skintone set. From that I figured I'd just guess some tones and go for it.
Here's the results.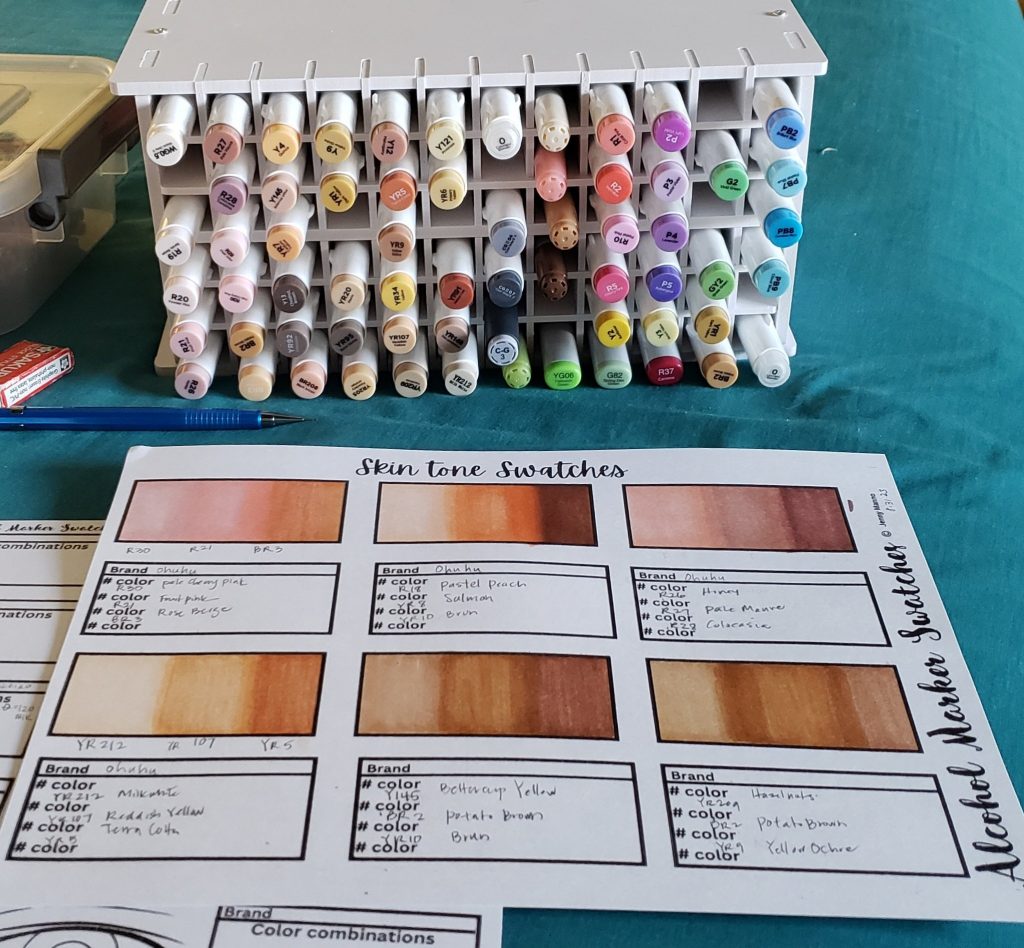 So far, I'm really enjoying both the markers and the class. The alcohol markers are like watercolor, but with blending options. The class is simple enough, so far, and Jenny's personality is so fun and light. She makes you feel like you can choose anything for art and it's all alright. I like that.
Next, I think it's coloring eyes!
Smiles,
Alicia