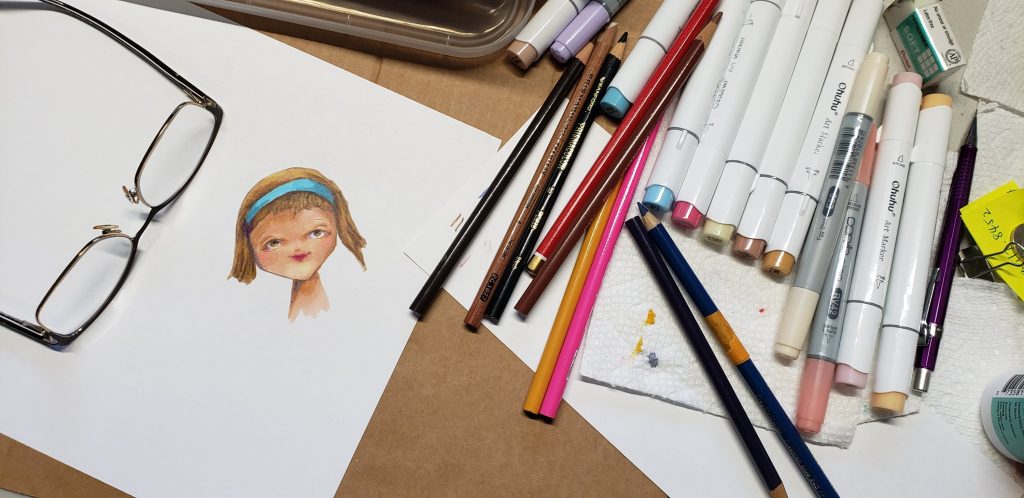 Yes, I did more of the alcohol marker class. I have done the lesson on the eyes, lips, nose, …I just haven't posted it yet.
After some thought, I was on my way to start the next part of the alcohol marker class, and it came to me; Inspiration!
My little voice said, Let's make a face?!
Ahhhh, a face? I said. But what about the class?
It'll still be there when we're done, said my voice.
So, I drew out a face and colored it with ohuhu alcohol markers using the color swatch samples I made as a guide.
Now, I'm on a diversion! Because making this one little face has my whole artistic art brain on overdrive to make more faces!
More faces? More lessons? Where will I go next? Hmmmm?